Buy online if you can
 
We are encouraging all our customers to shop and buy online whenever possible, and we've recently made big changes behind the scenes to make that possible. Now, you can easily get exactly the same pricing as in our store, view lease payments, and build a purchase based on your actual credit, real financing from local banks, and an individual quote directly from our staff for your trade-in vehicle.
Start by shopping our website as normal. When you find a vehicle you like, click to view pricing and start exploring.
You can exploring pricing and payments for as many vehicles as you like, and change your mind as often as you like until you're ready to finally sign on the (digital) dotted line.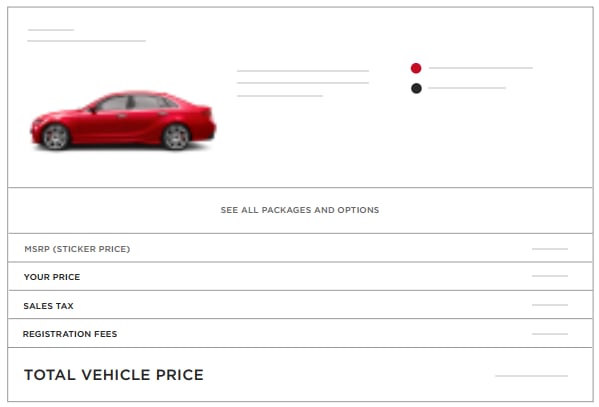 You can also start by sending us a credit application or starting an online appraisal of your trade-in using our step-by-step tool that will walk you through taking photos of your vehicle at home.
A sales consultant will contact you as soon as possible after you reach out to us, to guide you through the buying process. You can also easily contact a sales consultant at any time from each vehicle's page, or just call us!
You are always welcome to shop in-store, but if you prefer, we now offer home delivery in our local community.  Your sales consultant will be able to provide you with more details.
Special offers from Hyundai
Hyundai is making it easier to be able to afford the vehicle. They are offering, for a limited time:
0% APR for 36-72 months on almost all new Hyundais
No payments for 90 days (3 months) on almost all new Hyundais
Healthcare Professionals, Hospital Employees, and EMT/Paramedics and 911 Dispatchers are now included in the Hyundai First Responders program
If you currently own or lease a Hyundai through Hyundai Motor Finance, and you you happen to lose your job due to Covid-19 or are otherwise medically impacted due to Covid-19, Hyundai Assurance can defer your car payments for up to 90 days (in 30-day increments). Contact Hyundai Motor Finance at (800) 523-4030 for assistance.
Contact us for details on any of these offers.
Health and safety measures
We are taking action to make sure that if you do need to come in to our store, we are offering as safe of a space as possible.
Our employees are wearing face coverings when unable to maintain a social distance, and we welcome customers to wear them as well in order to keep our employees and fellow customers safe.
We are having our dealership deep-cleaned every night
Extra measures are being taken to disinfect and clean desks, phones, doors, showfloor vehicles, etc throughout the day
We are disinfecting contact points on vehicles after each test drive, and showfloor vehicle




In our Service department:

In our Service department, key contact points on your vehicle will be disinfected before your repair or maintenance, and again before being returned to you

Our Service department is working to minimize contact and keep a safe distance at all stages. We are offering payments over the phone and working on additional contactless payment options.

Snacks, coffee, magazines, and newspapers are temporarily not available in our waiting lounge. Thank you for your understanding.

We are in this together and we always have been. As the situation evolves, we will continue to make decisions with the well-being of our customers, our employees, and their families as our highest priority. 

If you have any concerns or questions about our coronavirus measures, please email buerklecallcenter@buerkle.com.

We look forward to serving you!