What Is the Hyundai Hope on Wheels Program?
Hyundai Hope on Wheels is a grants program that helps create awareness of pediatric cancers and raises and awards funds for life-saving pediatric cancer research.
How Does Hyundai Hope on Wheels Work?
Hyundai Hope on Wheels raises funds through corporate and private donations and events, then awards a series of grants to researchers and hospitals. The program offers five grants, set to include about $16 million in funds throughout 2019.
The Quantum Collaboration Award provides $2.5 million to two or more pediatric cancer institutions to aid in research.
The Hyundai Quantum Award grants $1 million to low survival rate cancer research over four years.
The Hyundai Scholar Hope Award provides $300 thousand to researchers working on translational research for pediatric cancer.
The Hyundai Young Investigator Grant awards $200 thousand to principal investigators for pediatric cancer research projects which will likely improve the understanding of childhood cancer biology.
The Hyundai Impact Award grants $100 thousand to Children's Oncology Group member institutions to offer funding for childhood cancer research, program support for pediatric oncology departments, and patient assistance programs like on-site family support and education.
Twin City Contributions
2018 marked the 20-Year Anniversary for Hyundai's Hope on Wheels Foundation. Together, Twin Cities Hyundai Dealers donated $300,000 to the University of Minnesota Masonic Children's Hospital; in addition to the $1,000,000 donation to the Mayo Clinic in Rochester! We would like to extend a special thank you to all those who contribute to such an amazing cause - your generosity is greatly appreciated by all those affected by childhood cancer!
Who Does Hyundai Hope on Wheels Help?
Hyundai Hope on Wheels helps kids fight cancer by providing funding and support for eligible Children's Oncology Group member institutions. Hyundai Hope on Wheels has provided funding to institutions like the University of Minnesota, the Yale Cancer Center, Children's Mercy Kansas City, Texas Children's Hospital, and many many others.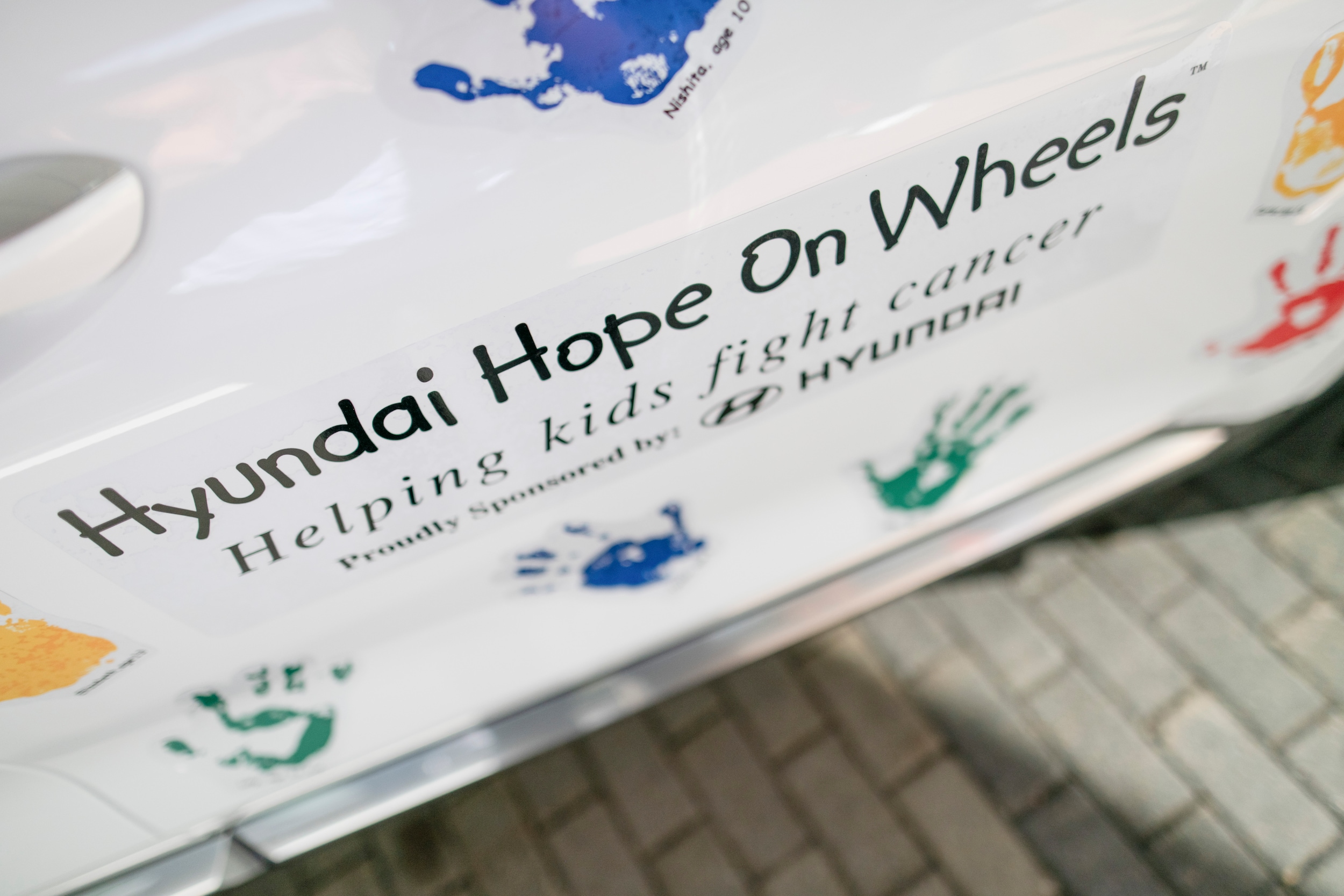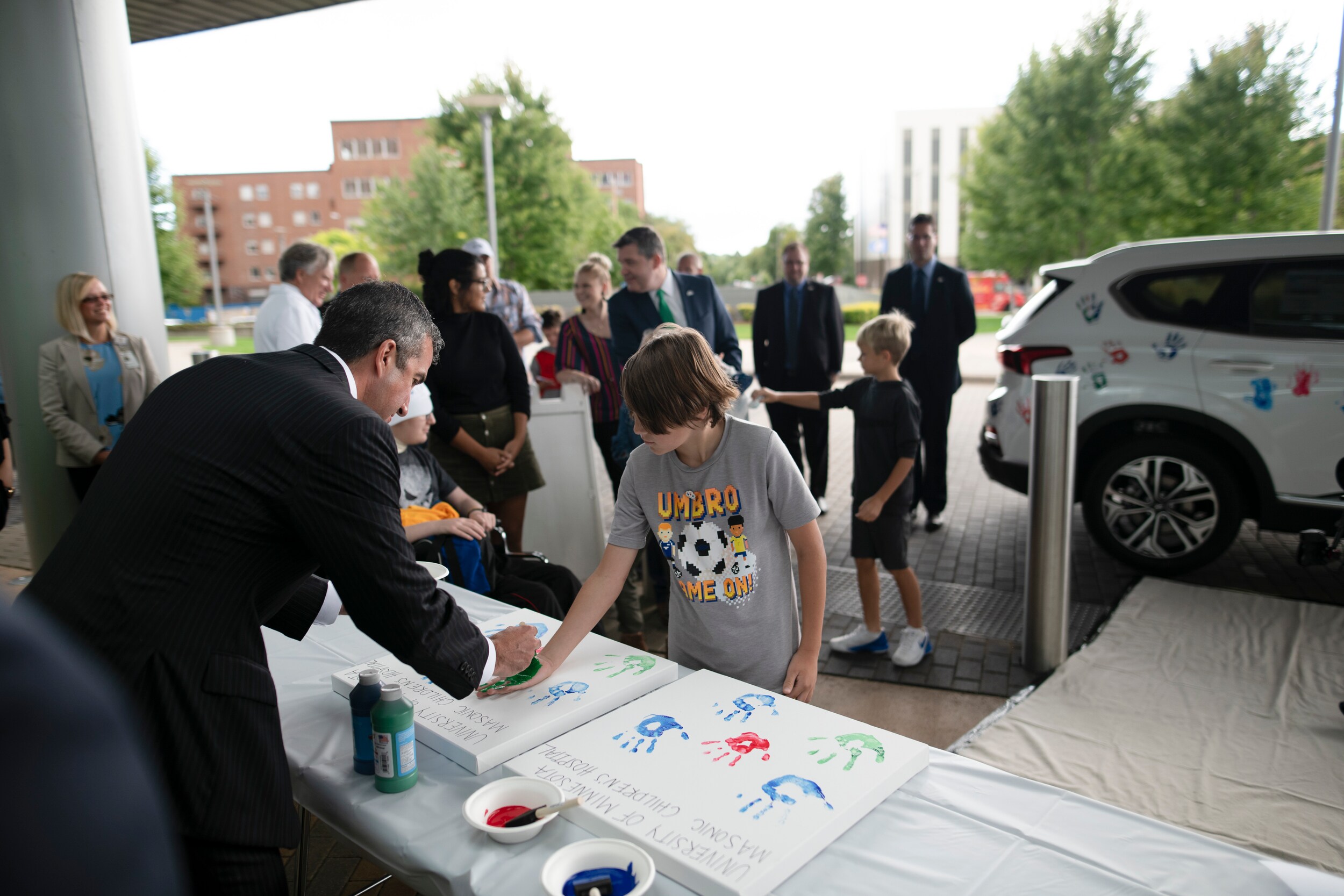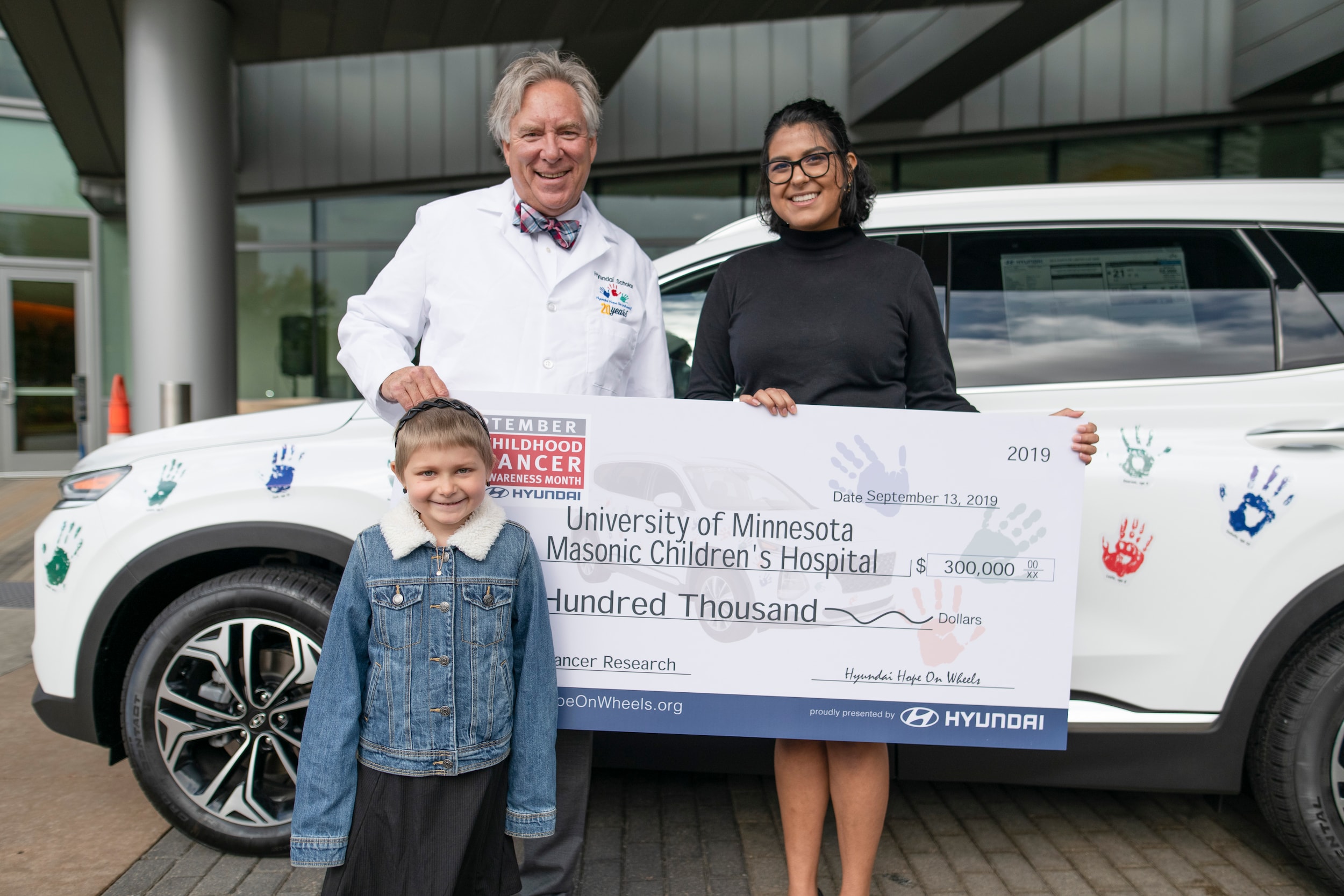 How Can I Get Involved?
If you'd like to pitch in to help Hyundai Hope on Wheels help kids fight cancer, you can make a one-time or monthly recurring tax deductible donation to the program through the link below. Select which institution you'd like your donations sent to as well, and more than 90 cents of every dollar go directly to research projects for pediatric cancer.