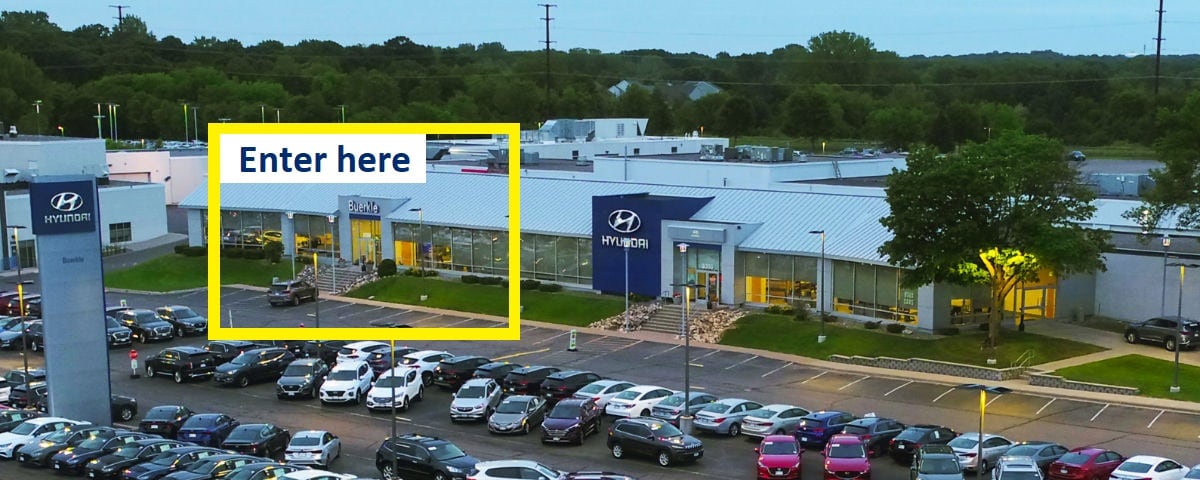 Visit Buerkle Hyundai Parts
You can find our Parts department entrance inside the service drive area. The door is on the opposite side from the customer lounge.
Park in front of the store. Follow signs for Service. Enter the service drive. Look for the door for Parts.
Buerkle Rewards+
If you're a Buerkle Rewards+ member, or you sign up during your visit, you'll earn 5% of what you spend as Buerkle Rewards, to use at future visits. See buerklerewards.com for details.
Order Hyundai Auto Parts
We sell genuine OEM Hyundai parts and accessories for top-quality repairs.
The best way to place your order is to call us during business hours. You can also use the form below. If you are not sure of the exact part you need, just describe it as best you can. We will get in touch for more details.